Broken Time
Another cog in the machine
---
Broken Time was an entry for the 37th Godot Wild Jam. The theme was "Inside the machine". The Godot Wild Jams always has three wild cards that you can choose to include in your project. We felt like "Time Dilation" was a good pick with the theme.
We started with a quick brainstorming to find our core mechanic knowing we want to stay in 2D and be flexible with the content creation. That's how it became a platformer where you can press control to invert the time. We had some immediate concrete obstacle ideas that would work with that system and I started prototyping them with physics shapes while Emma and Michelle worked to settle on a style. Conveniently, Godot has a debug option to draw you physics shapes visually and so where the first levels prototyped.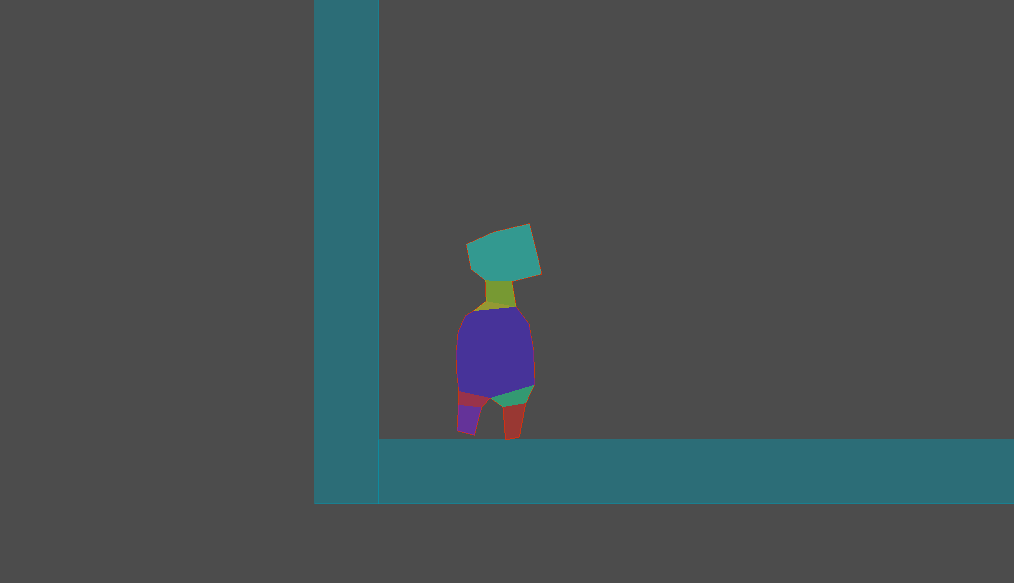 The rest of the week was used to develop the levels, assets, and fix the occuring bugs. We also did some last minute sound design and a very last second main menu where we forgot to update our games title. Well… Happens.
---
Quick Facts
Puzzle Plattformer
37th Godot Wild Jam (Inside the machine)
10.09.2021 - 19.09.2021 (9 days)
40 hours
Platforms
Made by
Phillip Juhl
Emma Louise Steiner
Michelle Than
Johannes Witt
Tasks
Tools
Quick Facts
Puzzle Plattformer
37th Godot Wild Jam (Inside the machine)
10.09.2021 - 19.09.2021 (9 days)
40 hours
Platforms
Made by
Phillip Juhl
Emma Louise Steiner
Michelle Than
Johannes Witt
Tasks
Tools