Trimeris
Discover the clues
---
You wake up in an unknown environment. A strange, strong vibration is radiating from the center. The center is made out of cubes. When the tool in your hand is pointed against one of them, you can feel an all encompassing vibration… As if it is connected to the cube. In fact, you can control the cube.
What shall you do with your cube?
Noticed your two friends? You three will need to go out on a scavenger hunt to find your clues. But be aware, not all of them apply to your tool. You may find one or two hints that are only really useful for your friends. Together you have to sort out which clues belong to whom. Sadly, you can see only a third of all clues. Some very valuable ones are hidden from your eyes. Good thing is, you have a camera. Take a picture to improve your memory.
Can you solve the puzzle and get into the core?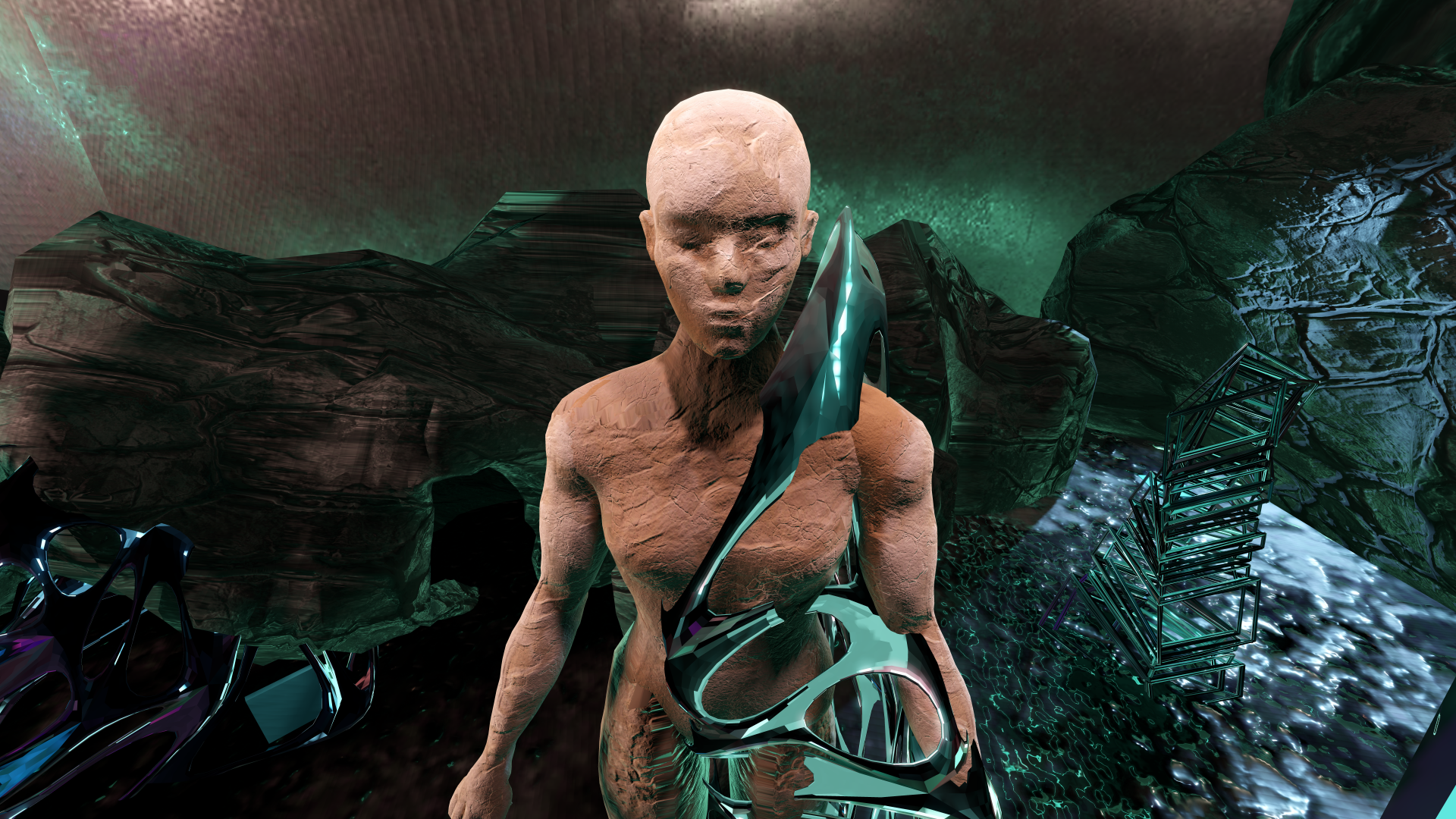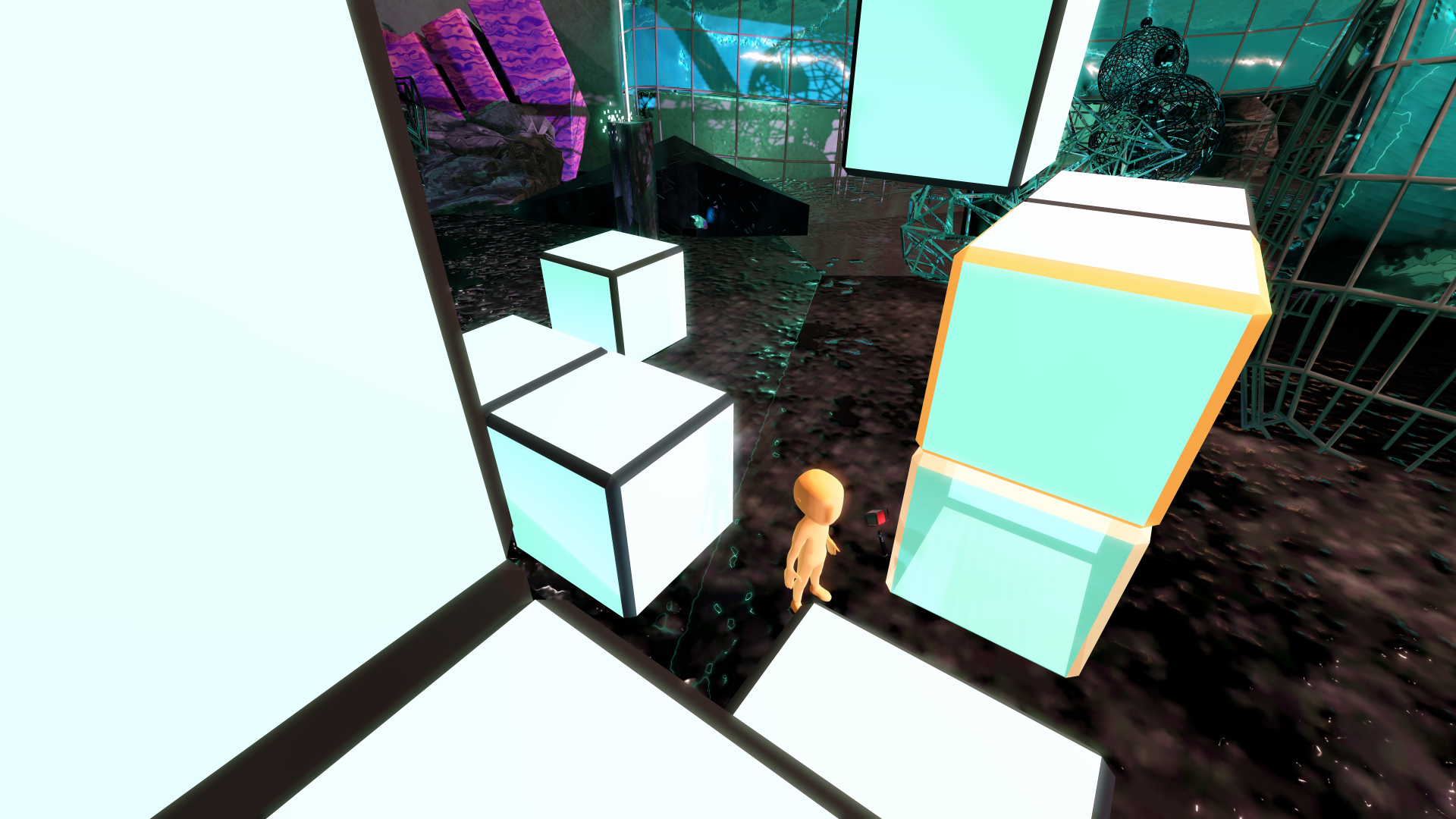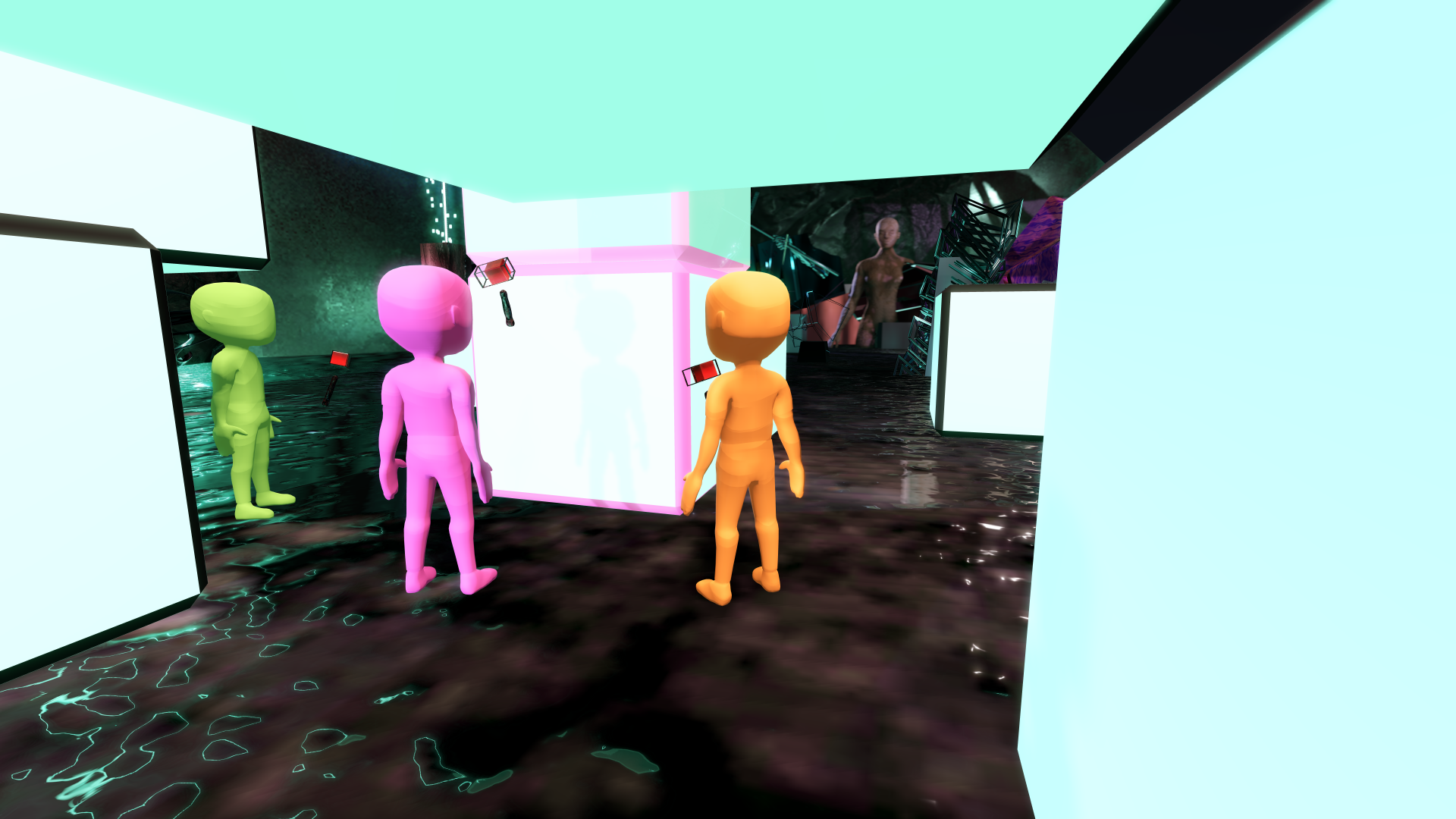 ---
Quick Facts:
First Person Multiplayer Puzzle 4th semester
23.04.2021 - 14.05.2021 (three weeks)
183h
Platforms:
Windows Linux Mac Web
Made by:
Linavalo Hinyemata Kimberly Thalmeier Julia Vetter Johannes Witt
Supported by:
Prof. Susanne Brandhorst Prof. Thomas Bremer DE:HIVE
Tasks:
Programming Game System Design Project Organisation Teaching Git General Problem Solving
Tools:
Godot Blender
Quick Facts:
First Person Multiplayer Puzzle 4th semester
23.04.2021 - 14.05.2021 (three weeks)
183h
Platforms:
Windows Linux Mac Web
Made by:
Linavalo Hinyemata Kimberly Thalmeier Julia Vetter Johannes Witt
Supported by:
Prof. Susanne Brandhorst Prof. Thomas Bremer DE:HIVE
Tasks:
Programming Game System Design Project Organisation Teaching Git General Problem Solving
Tools:
Godot Blender